Grandfondo Vosges
17-05-2024
La Bresse
COERS Clubweekend Granfondo Vosges 2024
Van 17 tot 19 mei trekt de COERS Cycling Club de Vogezen in! Vanaf Camping de Belle Hutte in La Bresse zal er 2 dagen voorbereid worden op het hoofddoel van de trip: De Granfondo Vosges! Meld je nu aan om erbij te zijn!
Op 19 Mei 2024 vindt de Granfondo Vosges plaats in de Vogezen! Deze prachtige Granfondo is onderdeel van de UCI Granfondo World Series, en is daarmee een kans voor de Granfondo kleppers om zich te plaatsen voor het WK Granfondo in Aalborg . De route van de Ganfondo overbrugt in 177 kilometer 3500 hoogtemeters. 
Voor de iets minder competitief ingestelde renners zijn er de mediofondo (142km) en de rando (66km).
De COERS Cycling Club maakt hier – net als vorig jaar – een gezellig clubweekend van in de Vogezen!
Op 17 Mei kan er vanaf 14.00 kan er gearriveerd worden op Camping de Belle Hutte, op slechts een paar honderd meter van de start/finish van de Granfondo. Net als vorig jaar zal het basecamp bestaan uit 1 stacaravan & 1 camper plaats. Als alles op z'n plek staat wordt er vertrokken voor een ritje van ongeveer anderhalf uur om de benen los te rijden. 
De volgende dag staat er een wat langere rit op het programma, waarbij de motor alvast warm kan lopen voor de Granfondo op zondag. Een deel van het parcours zal ook verkend worden. Het staat iedereen natuurlijk vrij om de afstand van de rit zelf in te vullen! 
Aan het einde van de middag worden de rugnummers opgehaald, waarna er in het 'Exhibitor Village' entertainment en eten is. 
Op zondag wordt er vroeg vertrokken, want het vertrek van de Granfondo Vosges is al om 8 uur voorzien. Na afloop van de Granfondo kan er gedouched worden op de camping, voordat het basecamp afgebroken wordt. Rond een uur of 6 wordt er weer vertrokken richting Nederland.
Schrijf je hieronder in voor de Granfondo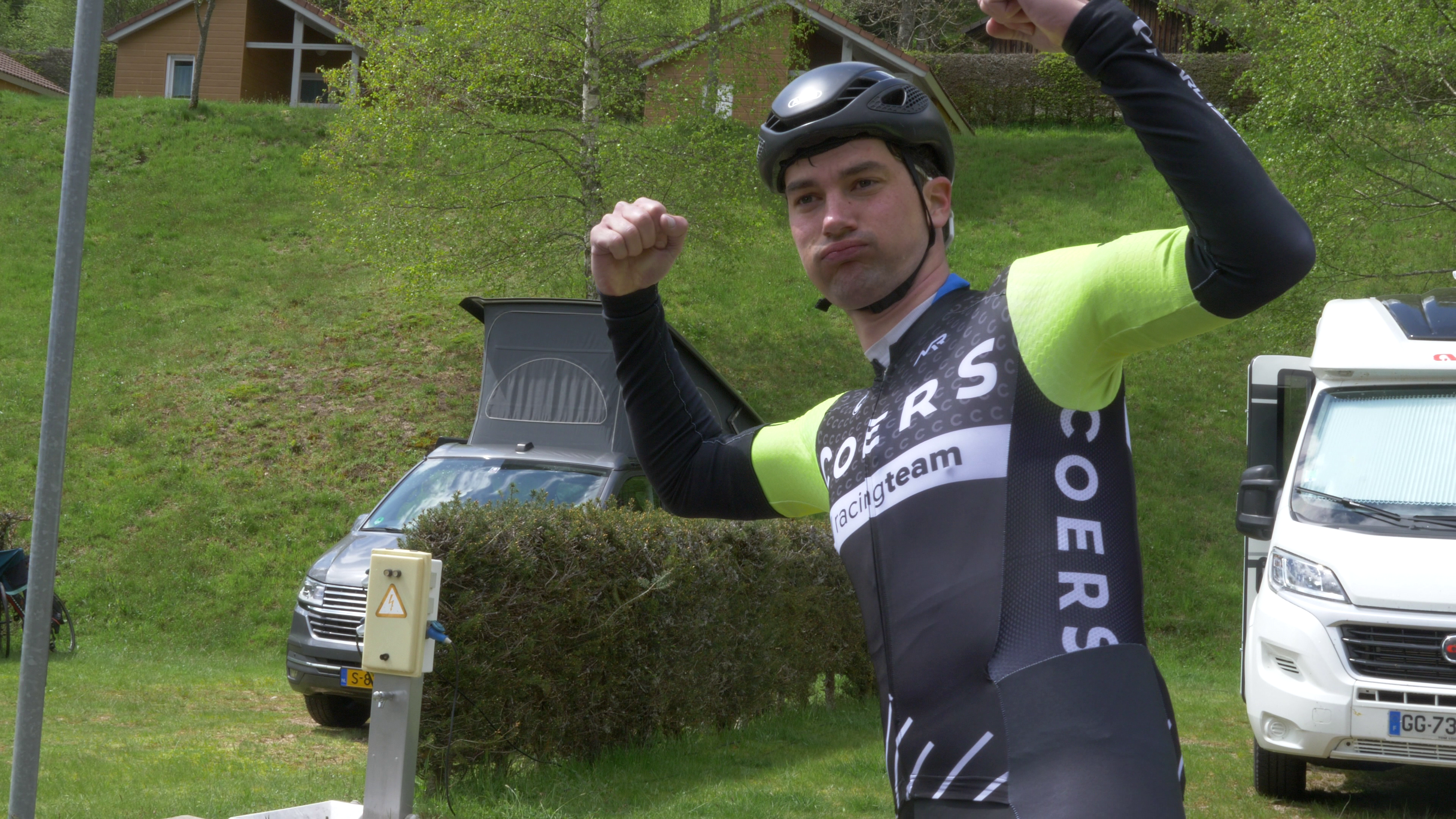 Programma
17/05/2023 – Vertrek per Auto naar Vogezen*
17/05/2023 – Aankomst op camping vanaf 14.00
17/05/2023 – Koffie Ritje (40-50km)**
18/05/2023 – Losrijden voor Granfondo (NTB)
18/05/2023 – Ophalen rugnummers Granfondo Vosges tussen 16.00-18.00
19/05/2023 – Granfondo Vosges, start 8 uur
19/05/2023 – Vertrek terug naar Nederland per auto
*Vervoer op eigen gelegenheid, Carpoolen is natuurlijk mogelijk
**Het staat iedereen vrij om ritten langer/korter te maken of geheel over te slaan
De kosten voor het Vogezen clubweekend bedragen slechts €275 (250 leden prijs). Voor die prijs ben je verzekerd van een plek op de COERS Camping (camper of stacaravan), 2x diner, 2x ontbijt en sportvoeding + bevoorrading tijdens de Granfondo!
Verzeker jezelf hieronder van een plek bij het COERS Clubweekend in de vogezen! Wees er snel bij want VOL = VOL. Er zijn ongeveer 12 plekken beschikbaar!